Two courses in one!!
Learn two styles and multiple fibres in this comprehensive course


Learn the fun and versatile random weaving basketry technique!
In this course you will learn two styles of random weave with multiple types of fibres:
Technique 1: Random weaving softer material with non organic and organic fibre such a long leafy plants, string or raffia
Technique 2: Harder fibre with foraged and non foraged material such as vines and cane.
You'll learn:
what materials to use

how to prepare them

how to start the baskets in both styles

how to create the shape and finish

how to attach handles.
Not only will you learn two techniques, in this comprehensive course I teach you how to weave two different fibres for each technique.
_________________
I adore the technique of random weave. If you have seen any of my sculptures, you will know most of them are based on random weave. It's such a versatile technique that allows you to make stunning baskets and sculptural forms.
It's a basketry technique that once you've learnt the fundamentals, you can unleash your creativity and apply it to so many materials and forms to create a range of beautiful baskets and sculptures.
________________
It is a completely self-paced online course - you decide when you start and when you finish. And you get lifetime access.
By the end of this course, not only will have a couple gorgeous baskets, but you will be a confident in this basketry technique.
______________
This course is for you if:
You want to learn how the learn the ancient basketry technique of random weaving, but don't know where to start.

You don't have any experience in basketry at all! Even if you do, there is so much to learn. 

You're looking for a fun, relaxing creative outlet, and an enjoyable way to spend your downtime.
Learning at your own pace, this practical course is suitable for beginners and intermediate weavers, and you will end finished baskets or sculptures and confidence to do more!

Note: if you only want to learn one technique see the individual course at the bottom of the page.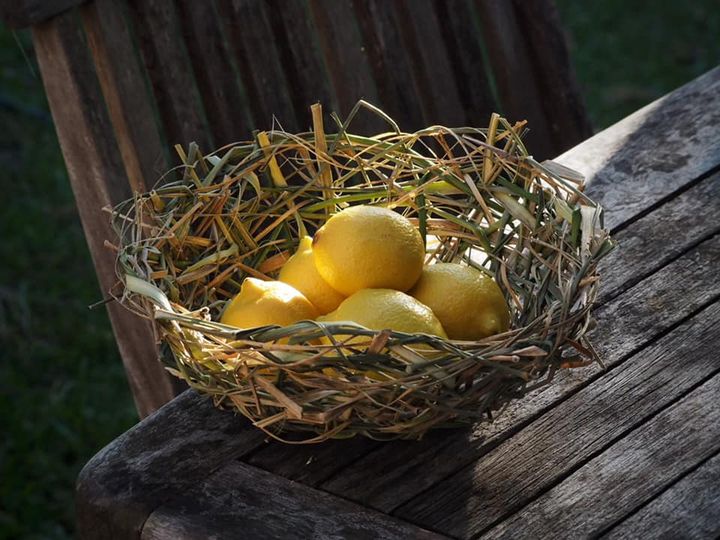 Student: Melody Perrin
Soft Fibres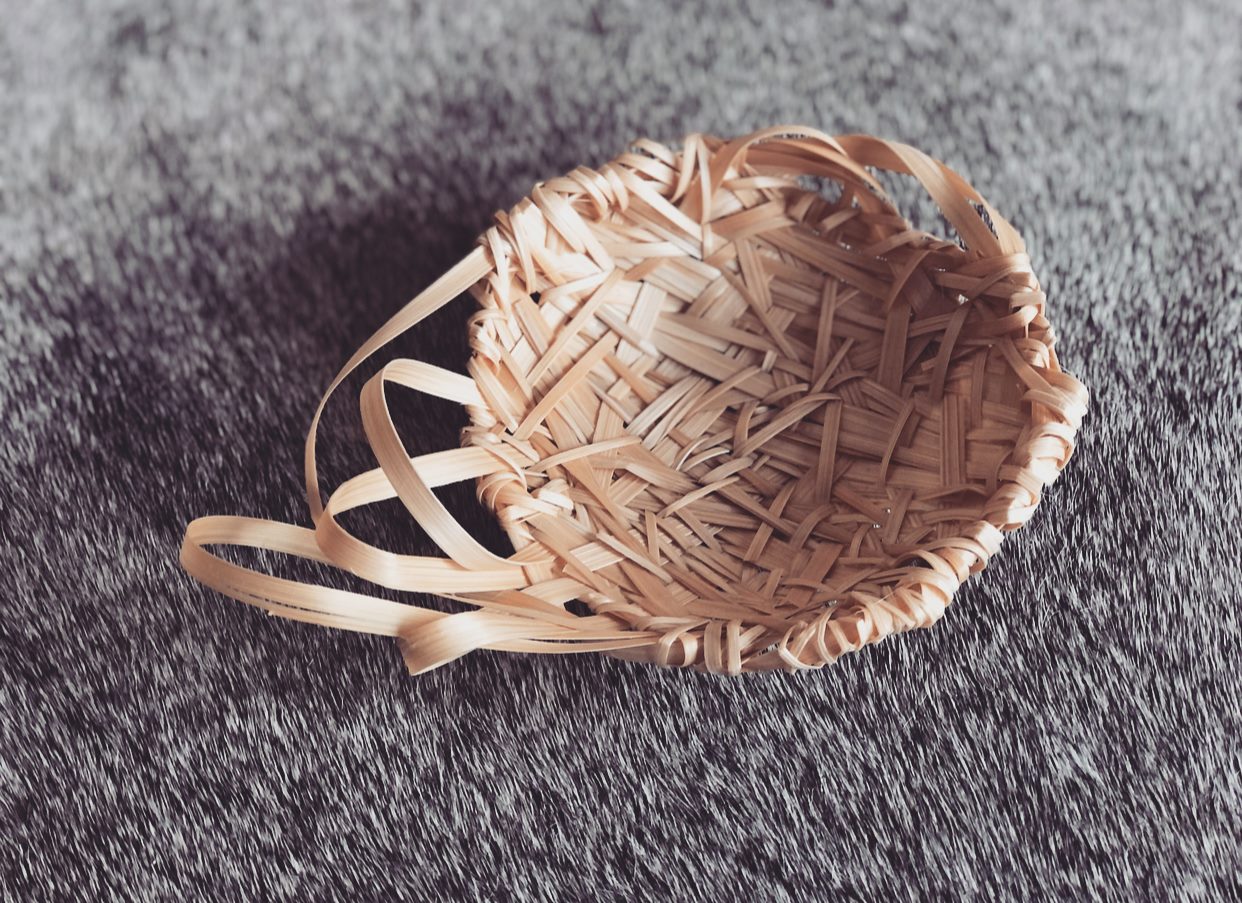 Student: Jesse Marion Bowley
Soft Fibres Technique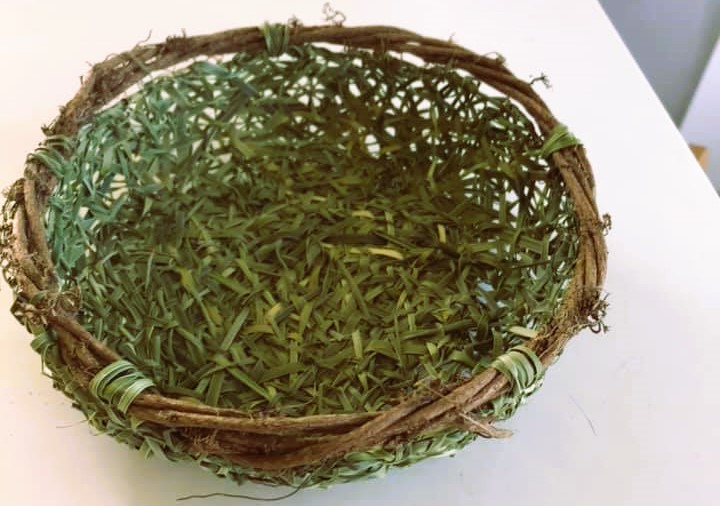 Student: Amanda Wood
Soft fibres technique
Student's work
Hard fibres technique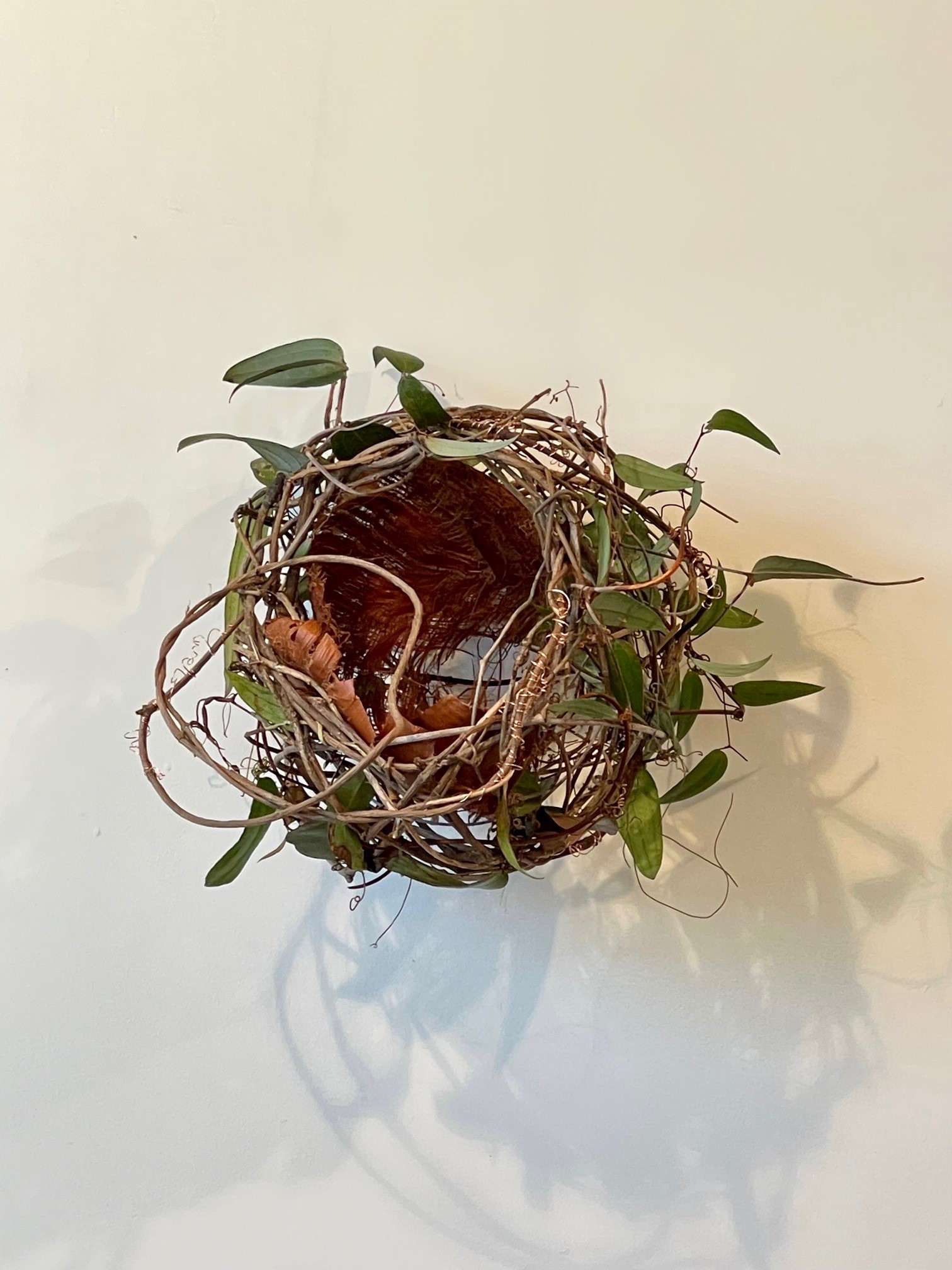 Student's work
Hard fibres technique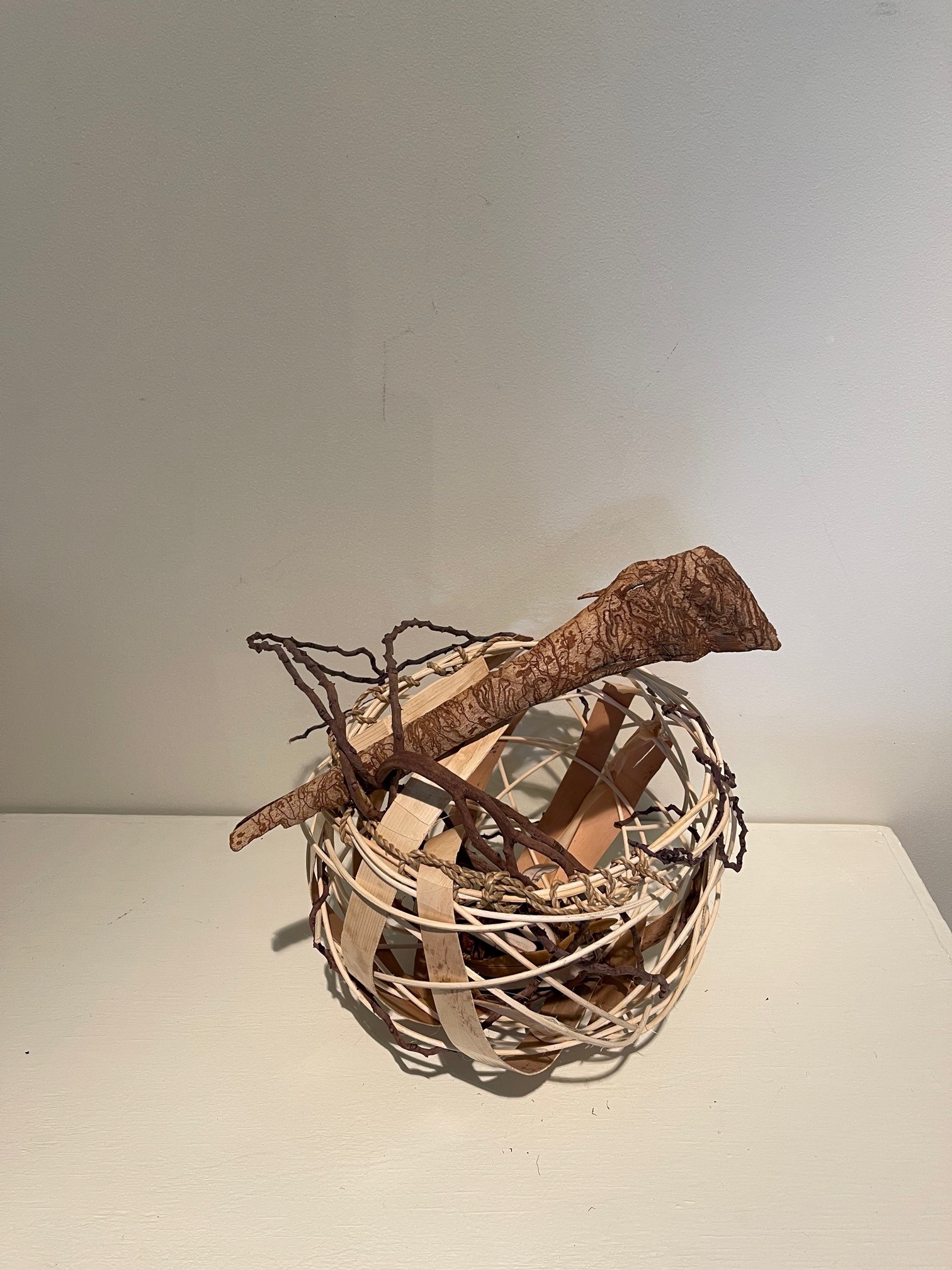 Student's work
Hard fibres technique
Let me introduce myself and the course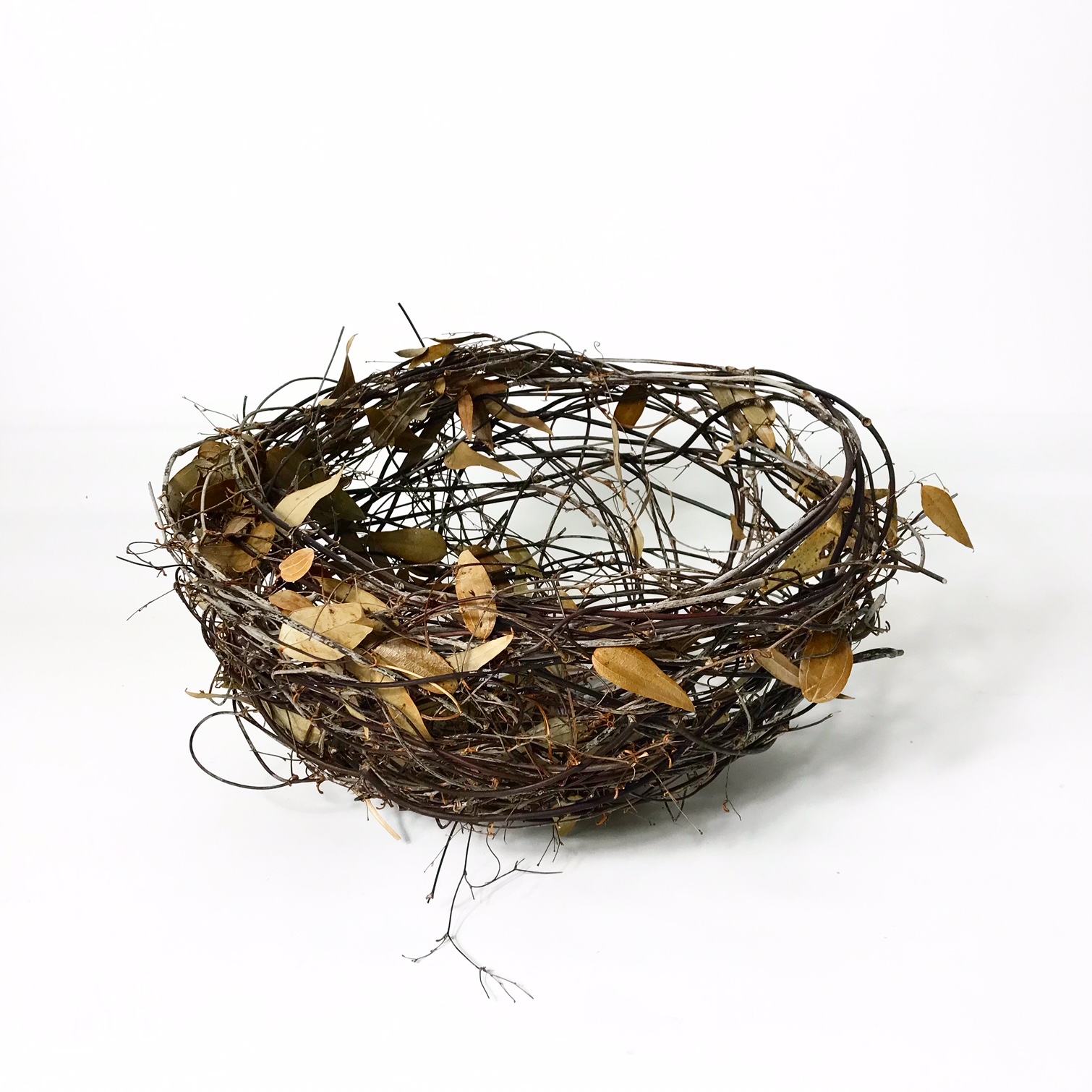 PEOPLE FROM ALL OVER THE WORLD LOVE THIS COURSE
"It is not always that the practitioner can teach, but despite her own high level of skill, Catriona is a wonderful and inspirational teacher." - Sarah
"My very first basket. Finally I had a chance to give it a go. Your instructions are brilliant Catriona." - Krystyna
"Just started my weaving and loving the simplicity of the videos." - Helen
"Love twinning, thanks for the inspiration and learning Catriona." -Liz
"I loved playing with the materials and am delighted with what I came up with. I'm looking forward to incorporating it into my art practice. Thank you, Catriona, for being such a generous and kind teacher." Gillian
"Thank you Catriona, the instructions are perfect so easy to follow. I love working with found wood and seagrass." - Corina
"These courses have been so inspiring and very relevant to my art practice - I am really enjoying the making process using these techniques and the journey that they are taking me." - Anne

This is your comprehensive random weaving curriculum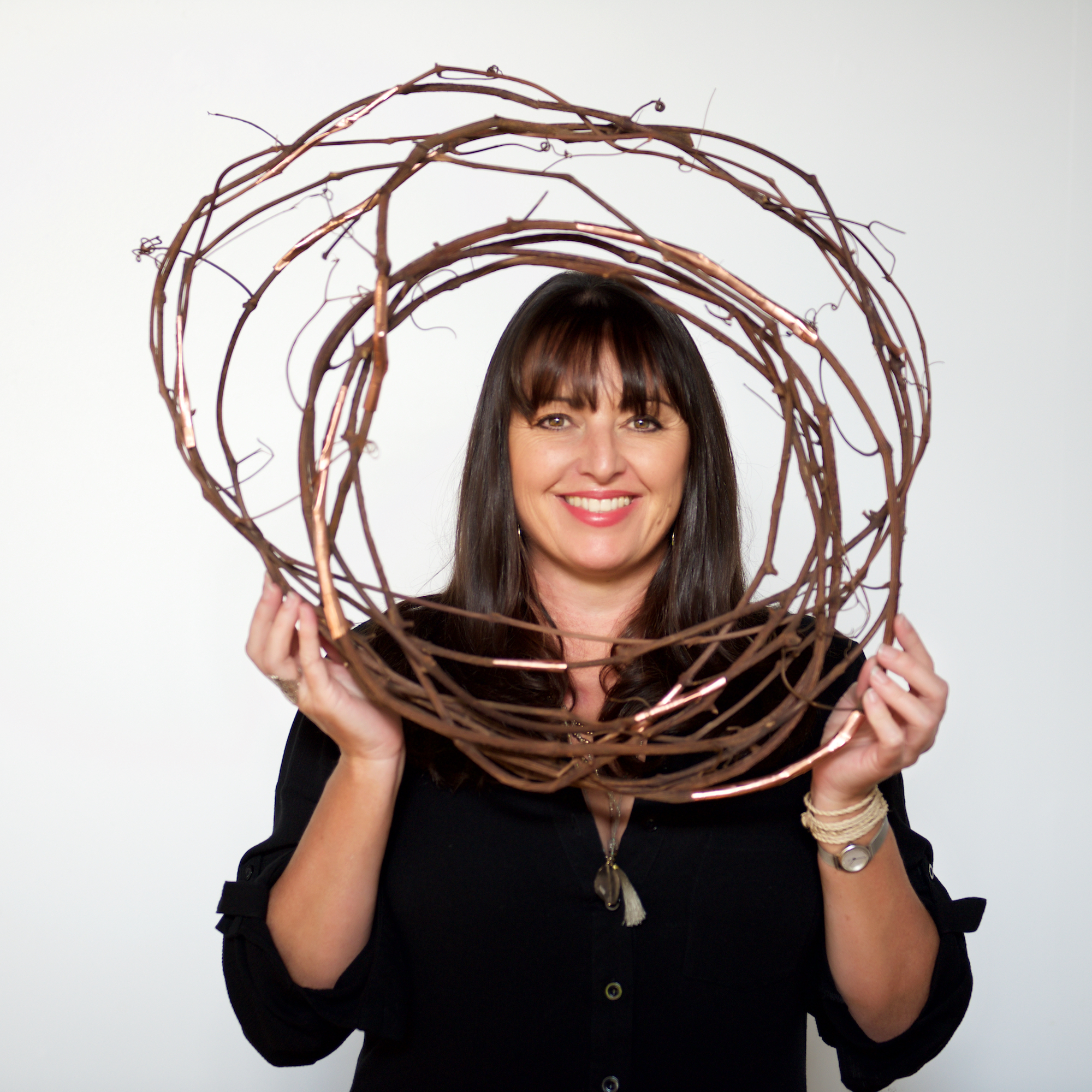 Catriona Pollard - basketry artist and teacher
As a practicing basketry artist and teacher, my unique sculptural work offers glimpses of shapeshifting natural forms, from unnoticed branches, leaves and seedpods into stunning works that celebrate the abundance of nature.
I use foraged and discarded plant material with traditional basketry and assemblage techniques to reimagine nature.
My art is about truly seeing the extraordinary in everyday moments. Simply, it's about being still, and letting the beauty surface.
I've had several solo exhibitions and exhibited extensively in selected and group exhibitions. I've been finalist in many art awards including International Textile Art Award, Emerging Artist of the Year Craft NSW, Ravenswood Women's Art Prize, Northern Beaches Art Prize, North Sydney Art Prize, Warringah Art Prize, and Mosman Art Gallery.
I teach sold out workshops in my studio in Sydney, week long residentials at art schools and also internationally.
My artwork is profiled across major art and design media and is featured nationally in galleries, high end design spaces and private collections. Read more about me and my work at www.theartofweaving.com.au

Frequently Asked Questions
What if I've never woven before?
If you've never done weaving before – perfect! You'll love the step by step instructions where you can go at your own pace. It's all video so you can see what I'm doing while I'm explaining it, so that makes it very visual and easy to follow.
I'm a practiced weaver, is it too easy for me?
If you know both styles I'm teaching that's great, but if not then you will absolutely learn new techniques. (As a side note, even as an experienced weaver I go to workshops where I know the technique because I always learn new things. But that just me – I love learning).
What if I'm not creative?
I think that everyone is creative, but we need to put ourselves in environments where we explore that creativity. I'll walk you through the techniques step by step and give you the space to get creative. Anyone can take this course and end up with stunning baskets.
How long do I have access to the course?
How does lifetime access sound? After enrolling, you have unlimited access to this course for as long as you like - across any and all devices you own.
When does the course start and finish?
The course starts now and never ends! It is a completely self-paced online course - you decide when you start and when you finish.
What if I am unhappy with the course?
I would never want you to be unhappy! If you are unsatisfied with your purchase please contact me.
Why is it in US dollars?
I wanted to include PayPal as a payment option because I use it the most myself when buying online, but this platform forces US currency if I want to include this PayPal option. It gets automatically converted to your chosen currency for payment.